Wednesday, February 16, 2011
Category Street

Photoshoot ini dirancang oleh Nisa Kay serta rakan nya yg lain.Tema yg dipilih Islamic modern.
Dalam phototoshoot ini,kami hanya mengunakan available light dalam keadaan cuaca yg agk cloudy dan
Gear yg digunakan ialah hanya D60+55-200mm vr.
Terima kasih juta lemon kpd nisa dan rakan2..:)
Minta maaf byk2 sebab baru upload kat sini -_-
kerna sebab-sebab teknikal yg tertentu..
Category Islamic Modern

Thursday, February 10, 2011
all people around us is stranger,
we don't know each others.
but we still can talk and seat to each others.:)
Drive slow and enjoy the scenery,friends..:)
Category Random Photo of the day

Wednesday, February 9, 2011
-Dikala bosan di opis tiada,membuat apa2 kerja,jadi aku berjalan2 sana sini di blog orang. Tiba ternampak contest
Pic Hitam putih paling cool!
-Okay cik si gadis bermata coklat saya berminat nak join..:)


-Perh!pes time nih nak join contest2 nih.ekekekeke..
-Sejak biler aku rajin menaip nih -_-
-Ouh ya.kalau saya Menang,saya nak simpan duit itu utk buat beli desktop idaman nanti :)
-Ouh lagi kena tag kenkawan eh.oke2 :)
- Gambar yg dipilih ialah :
Category Contest

once you failed,don't afraid to continue your journey.
Perjalanan itu masih jauh lagi perlu diteruskan.Kita tidak tahu apa jadi di permulaan,pertengahan dan penghujungnya.Tapi apa yg pasti setiap hari-hari di perjalan itu,ada ceritera dia tesendiri..:) kita hanya perlu menikmati setiap hari itu dgn penuh semangat dan bahagia.ya,tp ta kisah la walaupun sebenarnya bukan manis setiap masa.;) tapi jgn tslh langkah pula.jdkan 1 'tiang' sbagai panduan.:)
Klang bandar diraja.
Problems,Dangerous;stay or run away.
it goes on....
waiting for break.
Cepat atau lambat kejayaan yg akan kita kecapi bukan pengukurnya.Tapi apa yg pasti jgn pernah berputus asa.
True or Dare
"What he writing about..."
Your mind will interpret what you see.what you feel.
laluan org kacak bergaya seperti anda sahaja ;)






The silence is more risk.

*still life
Category Street

Labels

Blog Archive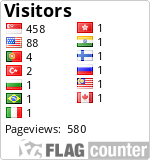 Counting

Hit Counters